Serving Residents of Clayton County
Affordable and Experienced Personal Injury Lawyer
The Law Offices of K. Douglas Cook is a personal injury firm centered in Dunwoody but reaches communities all throughout the region. I am a Georgia native who has extensive experience handling cases in the state. I have been working in the legal sphere for more than 22 years and have handled over 3,000 personal injury cases.
A Little About Clayton County
Clayton County is a suburban county located in the Atlanta Metropolitan Area. If you are a resident of this suburban zone, I can help you with your personal injury case. Four major interstates cross through Clayton County as well as four U.S. highways and dozens of state routes. These busy roads can sometimes lead to serious car accidents, truck accidents, or motorcycle accidents.
Clayton County is best known as the official home of the beloved Margaret Mitchell novel and the classic movie, Gone With the Wind. The county is also home to over 235,000 people. If you live here and are injured in a collision, I want to help. My office is located in Atlanta, but I serve the five major counties that make up the metropolitan area. Whether you have been injured in a slip and fall accident, a workplace incident, a premises liability accident, a medical malpractice situation or a car collision, I can assist you.
What I Can Do for You
If you are suffering from an injury in Clayton County, I want to offer you passionate personal injury representation. I am very familiar with the hospitals in Clayton County and can provide doctor referrals in your area even if you don't have insurance. I am also well-acquainted with the courts in Clayton County and am not intimidated by them. Call me at (678) 974-0432 today if you want more information about how I can help you!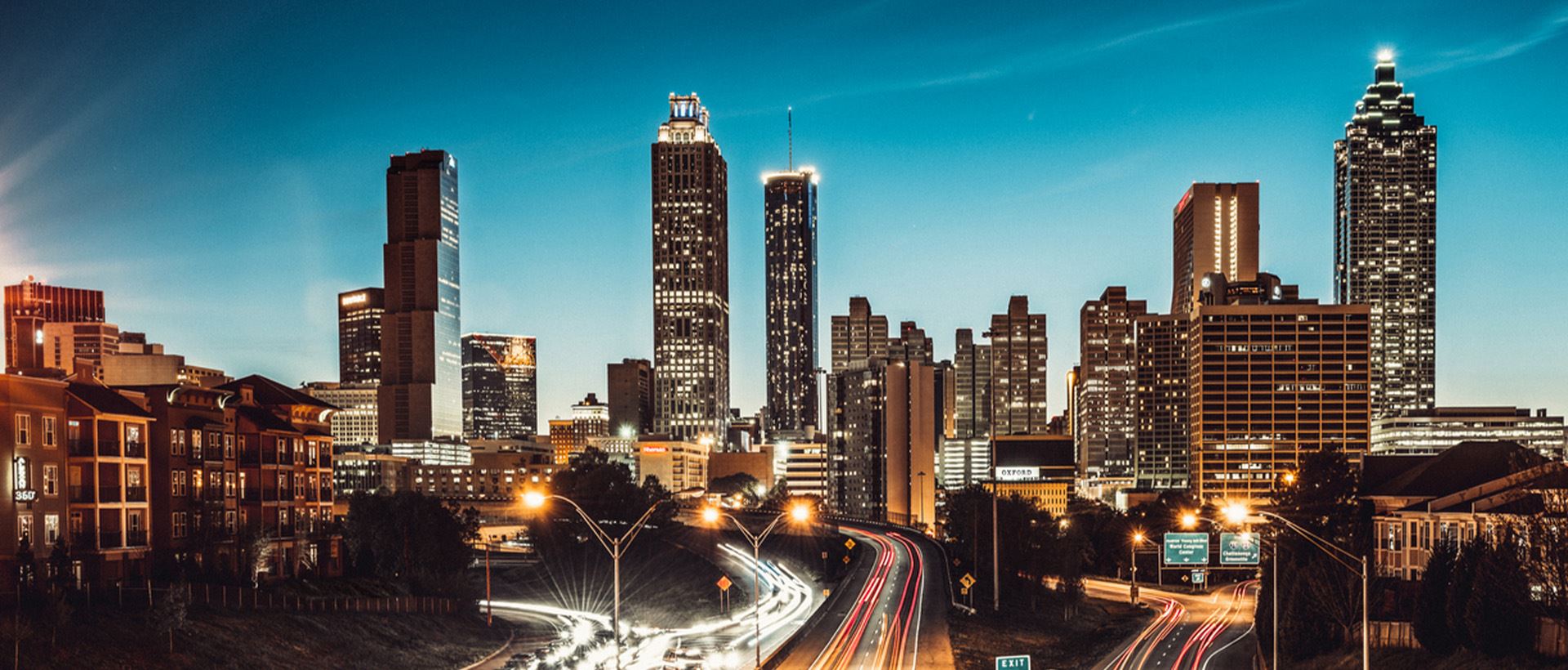 Hear From Our Happy Clients
Serving Atlanta, GA Since
"Great Job - Highly Recommend"

My car was back ended and I had whiplash. The whole insurance thing was totally confusing. My doctor recommended the Law Offices of Douglas Cook and I couldn't be more happy. I was hoping to just get most of my medical bills paid but I got those bills paid and received a settlement. I worked with Steven and the whole process was relaxed and straightforward. I also learned about bodily injury claims and medpay which was already on my policy. So, this worked out very nicely and I recommend these guys. Doug is very easy to talk to and very informative. I will use them again if I need help.

- Keith M.

"After my chiropractor released me from treatment, my case was completed in 30 days."

K. Douglas Cook was exceptional in handling my automobile accident case. After my chiropractor released me from treatment, my case was completed in 30 days.

- Robert Jones

"Fabulous attorney!!He was extremely knowledgeable, professional and kind! I never had to wonder where we were in the process."

He always kept me in the loop. I highly recommend him! Thank you, Doug!

- Kelly

"Trust worthy and Dependable"

Attorney Steven of The Douglass Cook Personal Injury Law Firm did a great job at staying the course at getting me more than adequately compensated for my injury. This Law firm is dedicated to their clients' best interests..... professional, diligent, and invested in obtaining best results for their clients.

- B.

"He's a silver tongue fox!"

One Saturday afternoon I went shopping at Wal-Mart and as I walk across the parking lot to my car I'm struck by a car. Long story short, I was going to try and represent myself but later decided against it. I did a thorough online research and found the wonderfully awesome K. Douglas Cook. He took over my case and the rest is history. He settled my case for far more than I imagined. Attorney Cook is #1 in my book and if you're searching for an attorney he should be #1 in yours too. K. Douglas Cook is truly THE MAN!

- Tina Kemp

"Above and beyond magnificentt"

Unfortunate circumstances allowed me to use Doug for the second time. His knowledge and professionalism made the transition easy with the insurance carriers. He was always accessible, would keep me informed, and even called to check on occasion to ensure everything was going smoothly. He was humorous and understanding and actually helped me prepare for the road ahead. We had never even discussed settlements, but I was assured all bills and time used in recovery would be compensated. In the end, I had what I thought would be a fair settlement. Doug not only got me that, but so much more. I haven't stopped smiling since!! I strongly recommend Doug & Steve to anyone who needs help and answers. THEY ARE AWESOME!!

- Wayne

"I recommend him to anyone I know that gets into accidents because I know what he will do and I promise they won't be disappointed"

Cook is the man. I was in an accident in 2015 and was well taken care of. He had me a chiropractor, pain management and MRI set up with in the first week and had my case settled in less then 3 months. Then I was just in a accident February 2020 and my case was closed within 60 days with no questions asked. I recommend him to anyone I know that gets into accidents because I know what he will do and I promise they won't be disappointed. Thanks Mr.Cook for everything.

- P.B.

"Attorney Cook is #1 in my book and if you're searching for an attorney"

One Saturday afternoon I went shopping at Wal-Mart and as I walk across the parking lot to my car I'm struck by a car. Long story short, I was going to try and represent myself but later decided against it. I did a thorough online research and found the wonderfully awesome K. Douglas Cook. He took over my case and the rest is history. He settled my case for far more than I imagined. Attorney Cook is #1 in my book and if you're searching for an attorney he should be #1 in yours too. K. Douglas Cook is truly THE MAN!

- Tina K