Gwinnett County Personal Injury Lawyer
We Have Helped More than 3,000 Injured Clients
Gwinnett County is considered one of America's fastest-growing counties for the past 25+ years. This area is part of the greater Atlanta metropolitan area and combines big-city living with the comforts of the suburbs.
It is the second most populated county in the state of Georgia and contains the headquarters for AGCO, Waffle House, NCR Corporation, American Megatrends, and Primerica. This popular county is a great place to live, but there are inherent dangers to living in a populated suburb. With more people, there are more cars, which heighten the possibility of a traffic accident. Workers can suffer an injury at their places of employment, and shoppers may slip and fall in the many commercial shopping locations around town.
The Law Offices of K. Douglas Cook Serves Gwinnett County Residents
When you are injured in any type of accident, you are going to need trusted representation in your case. At the Law Offices of K. Douglas Cook, my firm offers the guidance you need and the assistance building a powerful personal injury case. I provide legal assistance to residents in all of the five core counties in the Atlanta Metropolitan Area, including Gwinnett County.
I want to help you work through your case and seek the proper amount of damages to cover your medical bills and lost income. I can fight to help you get damages for:
Pain and suffering
Loss of enjoyment of life
Other issues that resulted from the accident
Why Choose the Law Offices of K. Douglas Cook?
My firm operates on a contingency fee basis. This means that I won't ask for payment until I win you a settlement or verdict in your case. At this point, I will request a 25% rate for my services, which will be deducted from your winnings. This means you don't have to pay out-of-pocket for my legal services (court and legal fees not included). Most law firms charge a 33-40% rate for their services if they operate using contingency fees. My affordable price allows clients in need to partner with my firm and seek the justice that they deserve!
Contact my firm today to get started working with a Gwinnett County personal injury lawyer!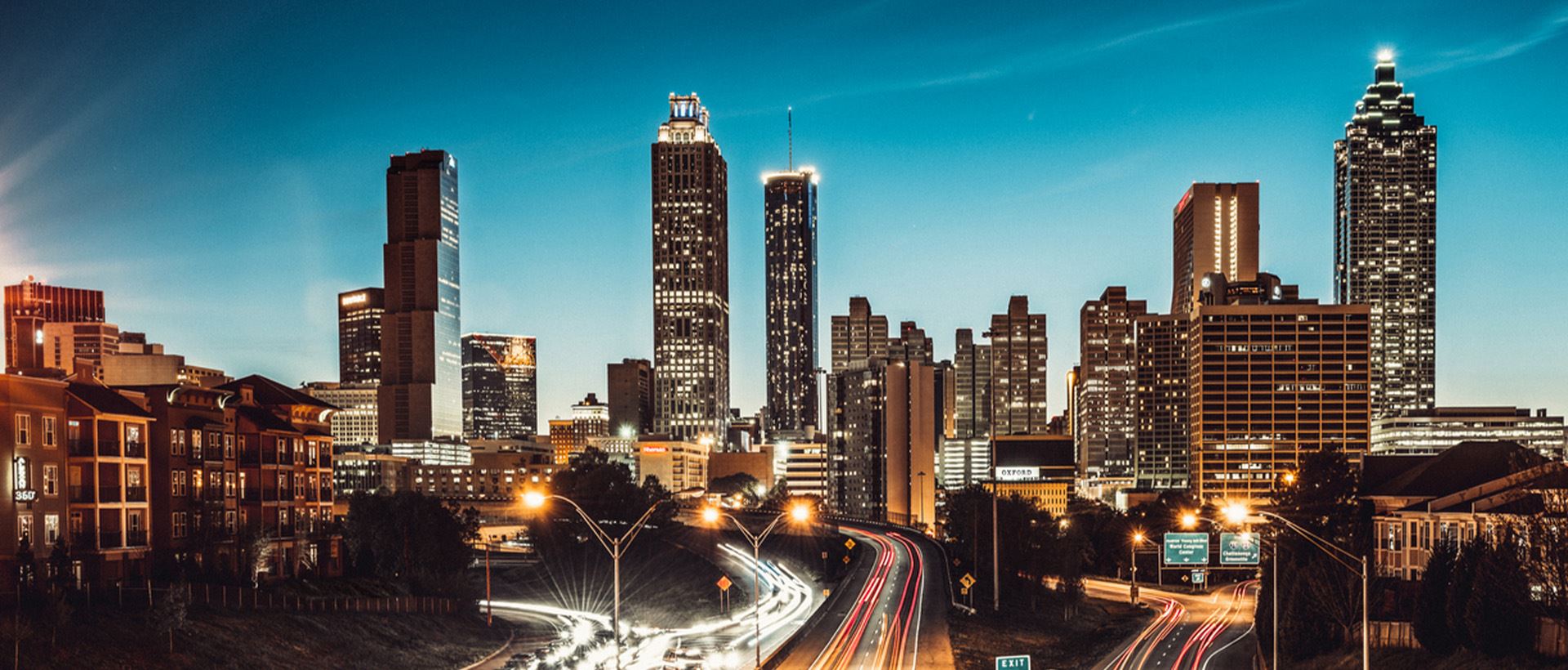 Hear From Our Happy Clients
Serving Atlanta, GA Since
"When I call to speak to Doug, I speak with Doug, not a paralegal or assistant."

He maximized my settlement quickly and takes only 25% compared to most other attorneys who take 33%.

- Ralph Contreras

"Extremely personable, and sharp with terrific professionalism."

From inception Doug builds a solid trustworthy relationship with his clients and executes the game plan successfully. Doug's wealth of knowledge, experience and wittiness gives you the confidence you need to know your case is in perfect hands.

- Dia Hunte

"Attorney Cook is #1 in my book and if you're searching for an attorney"

One Saturday afternoon I went shopping at Wal-Mart and as I walk across the parking lot to my car I'm struck by a car. Long story short, I was going to try and represent myself but later decided against it. I did a thorough online research and found the wonderfully awesome K. Douglas Cook. He took over my case and the rest is history. He settled my case for far more than I imagined. Attorney Cook is #1 in my book and if you're searching for an attorney he should be #1 in yours too. K. Douglas Cook is truly THE MAN!

- Tina K

"As a healthcare provider I have had the opportunity to work with Mr. Cook on a number of personal injury cases."

I have found him to be knowledgeable, ethical and always puts the interest of his clients first.

- P.P.

"Excellent Attorney!"

For someone with a busy life and you are in need of someone who can represent you and provide peace of mind then Douglas Cook is your man.

- Sterling Russell

"He was accessible, transparent, and upfront with all my needs as a client."

Attorney Cook proved to be a man of his word. We all know the reputation of personal injury attorneys, but Cook was nothing like any of those "people."

- E.S.

"Above and beyond magnificentt"

Unfortunate circumstances allowed me to use Doug for the second time. His knowledge and professionalism made the transition easy with the insurance carriers. He was always accessible, would keep me informed, and even called to check on occasion to ensure everything was going smoothly. He was humorous and understanding and actually helped me prepare for the road ahead. We had never even discussed settlements, but I was assured all bills and time used in recovery would be compensated. In the end, I had what I thought would be a fair settlement. Doug not only got me that, but so much more. I haven't stopped smiling since!! I strongly recommend Doug & Steve to anyone who needs help and answers. THEY ARE AWESOME!!

- Wayne

"I definitely would recommend to anyone!"

Attorney Cook is AWESOME & I definitely would recommend to anyone!! Thanks Attorney Cook

- A.W.